Most Rated & Leading Landscaping Company in Sharjah
#1 Landscapers in the Emirates of Sharjah
KCJ Landscaping is professional landscaping companies in Sharjah, UAE which offers landscape services across Sharjah and nearby areas. Our landscape architecture & other works are being appreciated by people all over Sharjah and the UAE. Our team is self-sufficient, we have professionals from all departments who work with synergy to make your landscape the perfect one for you. 
KCJ is a #1 landscaping company in Sharjah, we offer landscaping services such as Villa Landscape, Pergola Design, Gazebo, Swimming Pool, and maintenance in and around Sharjah.  Our professionals don't just execute their ideas in your back yard, our team personally connects with our customer to know their requirements and budget and then design a perfect landscape for their property. 
We Offer you Unique Landscape Designs in Sharjah
KCJ landscaping takes pride in being the best landscaping company in Sharjah. Our landscaping services in Sharjah are well known for the quality of work, level of customer satisfaction and our great designs. We leverage the help of all the latest software to design and render the 3D model of the landscape even before getting started with it. 
Types of 

Landscaping We Provide
Contemporary Landscape
Zen Style Landscape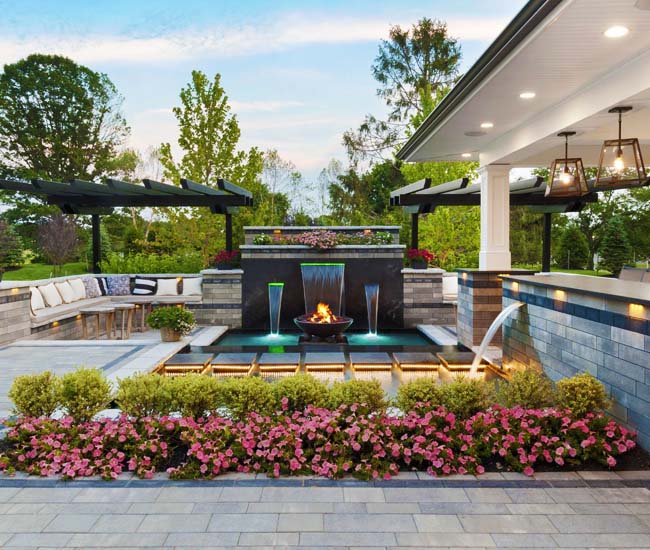 Luxurious Landscape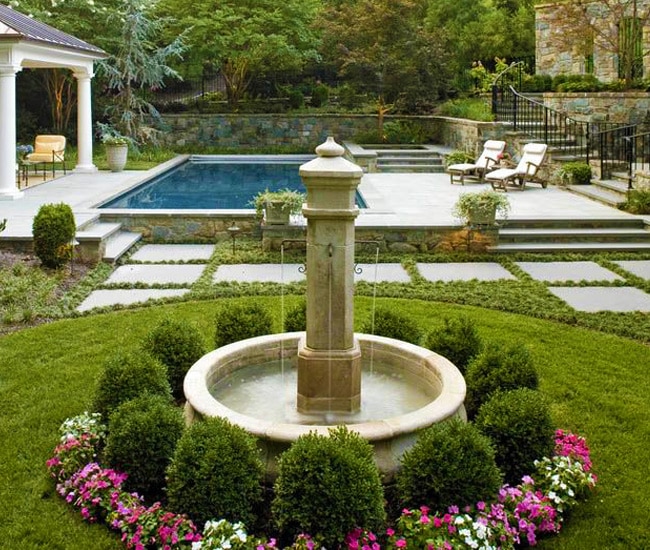 Roman Style
Chinese Style
English Style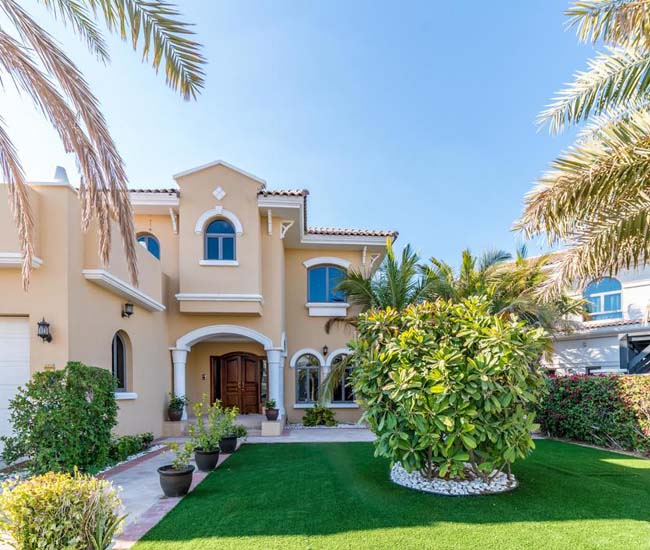 Spacious Landscape
Elegant Style
KCJ #1 Landscaping Companies in Sharjah

Hailing an experience of over a decade in this industry, KCJ Landscaping company has emerged as the #1 landscaping companies in Sharjah. KCJ landscaping does all kinds of landscaping works including garden landscaping in Sharjah, building architectural elements for the garden, design construction and maintenance of swimming pools for your villa in Sharjah, we also do best automatic irrigation techniques to reduce the maintenance of the pool. 
Our experience in the industry has taught us a lot of things over these years and we leverage our industry experience to build you the best garden landscape in the whole of Sharjah and UAE. 
Why KCJ is the best landscaping company in Sharjah?
If you are looking for a landscaping contractor to help you with your garden landscape in your Sharjah villa, you can blindly trust KCJ landscaping with your work. Here are some of the answers to your question about choosing KCJ landscaping company as the Landscaping designers for your villa in Sharjah. 
We are kind of a one-stop-shop. We deliver all the services from A-Z for your garden landscaping in Sharjah thereby reducing your budget & stress considerably

Since we are in this industry for so long, we have experience working in several projects hence knowing every tips & trick that do work in this part of the world

Our designers are artistic, we don't use a template of designs for our customers.

We design every landscape as per our customer's needs and keeping in mind to maintain the uniqueness in the design

We work at a highly competitive price and quality with our peers in the industry

As a top-rated landscape company in Dubai, we do landscape services across all over the UAE and the middle east. 
Leading Landscape Designers Contractors in Sharjah

KCJ landscaping has evolved over the years to become the leading landscape designers  and contractors in Sharjah. We do all kinds of landscaping works including soft landscaping with the help of our skillful gardeners, we design, construct and maintain great architectural structures and swimming pools in your house in Sharjah. 
We help you achieve that calm and serene outdoor space at your villa in Sharjah which makes your neighbors envious. We create a quality outdoor yard for your family with a private area to hang out with your friends and family. Our design and construction not just elevates the look of your house but also increases the value of the property considerably. 
We are so happy that you have landed at the right place during your hunt for the best landscaping companies in Sharjah. KCJ landscaping helps you achieve the look that your house deserves. For any doubts or clarifications write to us at

info@kcjlandscaping.ae / 

+971-50-5478110
Client Testimonials
See What Our Customers Have to Say About Us
The pergola provided by KCJ is very stylish and attractive. The sales is very responsive for all queries and doubts also they completed the project in the correct time as they mentioned in the contract. Highly recommended!
We used KCJ Landscaping to re-landscape our garden. They did an outstanding job, in time and with full communication throughout the whole process to ensure the final product exceeded expectations.
The landscape designs at my office more than I expected. Being a busy person, though I couldn't spend much time at discussions, the team has captured my vision and brought me a design that exceeded my expectation. I would like to recommend KCJ Landscaping to everyone who is looking for a landscaping company in Dubai.
My garden has turned out great! I came to know about KCJ through a friend of mine. They have designed my garden. The gazebo has become my favorite spot where I spend most of my day. Gazing my new garden gives me immense pleasure! You can choose KCJ Landscaping for all your garden and maintenance work! I guarantee there will be no regrets!
I am very much delighted that I choose KCJ Landscaping for designing and constructing my new garden landscape. I couldn't ask for more! This has turned out just like I imagined. I would really like to thank the team for their good work!
Get a Quote for your Landscaping Requirement
Request an estimate about landscaping services. We look forward to serving you!
Landscaping Related Articles from Our Blog: