#1 Interlock Suppliers

in Dubai

and

Interlock 

Installation Services
KCJ Landscaping, being one of the finest landscaping service provider in Dubai, it also does interlock pavements and supplies interlock tiles and blocks in Dubai. As a top rated interlock suppliers in Dubai we do all types of interlock tiles projects. KCJ has become a well-known name for the interlock installation company in Dubai and near by. We specialize in interlock installation works for both residential and commercial areas.
We offer from design to supply, installation, and maintenance of interlock in Dubai and we also do tiles flooring in Dubai. KCJ landscaping gives you the best landscaping services guaranteed in the market. Interlock tiles or blocks are widely used in Dubai to pave their garden or patio floor. KCJ ranks top in interlock fixing company in Dubai and the UAE. Interlocking is chosen more than any hard flooring because of its durability, the look that it creates for your garden, and also many more unique qualities.
If you are looking for a supplier & Interlock Installation Company in Dubai, Call us now at 

+971-50-5478110

 
⦾ Interlocks for Villa

⦾ Kerbstones

⦾ Paver Blocks

⦾ Interlocks for Commercial Area

⦾  Residential Tile Works
⦾ Commercial Tile Works

⦾ Interlock Bricks

⦾ Concrete Blocks

⦾ Paving Tiles

⦾ Tensar/Modular Blocks
Choose the #1 Interlock Suppliers in Dubai : Reasons !
◘ The professionals at KCJ Landscaping are technically skilled and they work closely with our clients knowing their best interest and work hard to execute them and to satisfy our customers

◘ As mentioned already, At KCJ Landscaping, we value our customer's satisfaction more than anything. It has always been our first priority

◘ KCJ ranks top is best quality interlock suppliers in Dubai, landscaping and swimming pool company in Dubai.

◘ At KCJ Landscaping, we do all kinds of decorative floor works including interlock fixing, interlock flooring for the garden, interlock blocks installation in your house, etc. We can be your one-stop destination for all your interlock tiles installation works in Dubai

◘ KCJ is the top-ranking masonry service provider in Dubai with a team of experts.

◘ The Interlock blocks or tiles that we supply and use are always superior in quality and reasonable at pricing
Trusted Interlock Installation Company in Dubai
We KCJ Landscaping, take pride in being the #1 interlock installation company in Dubai. We also one of the leading landscaping and swimming pool construction company in Dubai. There are so many interlock tiles suppliers and interlock tiles contractors in Dubai but what kept us ahead of the crowd and stand at the top of all other is our dedication towards the work and the level of customer satisfaction we provide through our services. 
Our Interlock installations are always best in terms of quality, service, durability and sustainability. We make sure the interlock that we use have a much longer life than any other ordinary interlock tiles. 
Types of Interlock Tiles
Interlock  & Paver Blocks installation Services in Dubai
KCJ Landscaping does interlocking paver installation services all over the UAE. We are also one of the renowned interlock tiles suppliers in Dubai. We supply interlock and blocks as per your needs with a prompt delivery service to your location in Dubai. We are not just another interlock tile contractor in Dubai. We at KCJ work closely with our clients and help them achieve the look that they will get satisfied with. 
Leading Interlock Tiles Suppliers in Dubai & UAE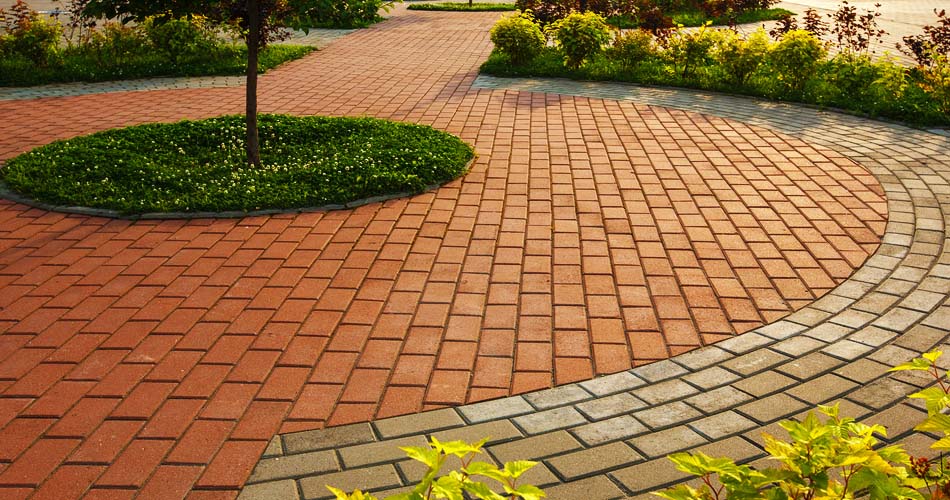 In addition to being a well-known interlock installation company in Dubai, KCJ landscaping has also stepped up its visibility all over the UAE as one of the leading interlock suppliers in Dubai. We supply the best quality interlock tiles and interlock blocks for your garden landscaping and interlock pavements in and around Dubai. Our interlock stones and paver blocks are well known and have been received so well even by other interlock contractors in Dubai. 
Interlock fixing Company in Dubai
We are sure that the interlocking flooring made by KCJ landscaping will last for an eternity for your house in Dubai. But if you may need help in fixing or maintaining your old interlock flooring in Dubai, we do that as well. We help our customers in Interlock fixing and maintenance in Dubai.
We design interlocking blocks that match your existing flooring that makes everything very cost-effective while undergoing the maintenance and fixation of your interlock flooring in Dubai. However, if you wish to extract your old flooring which may have damaged or just to change the look of it, KCJ landscaping offers you a helping hand with that as well. We extract your old pavement and reinstall a new interlock flooring that satisfies your taste.
Why opt for Interlock or Paver Tiles in Dubai or UAE?
An Interlock tiled floor can be completed in a very short duration since it doesn't need any binding material to set in. This reduces the labor work that involves in the process by multifold. Interlock come in various shapes and sizes.
They usually have a very good height and can be arranged in such a way that 2 blocks can be locked into each other and hence eliminating the use of binding materials like cement or mortar. This helps in decreasing the time, labor and cost.
Choosing the best Interlock Tiles for your project
Since interlock tiles or blocks come in different shapes, patterns and colors we can choose anything that suits the best for our house or garden in Dubai. They will make a great entrance to your house. Some more qualities for which people in Dubai and UAE choose these interlocking than any other flooring is because it can withstand the arid climatic conditions of the UAE.
It never cracks as it has a gap between two blocks which allows the blocks to withstand the temperatures. It also helps in draining the water easily through the gaps between the blocks and never let it stagnate. 
What is the Interlock Tiles price in UAE & Dubai?
The interlock tiles price UAE depends on the area required to cover and the types of tiles you choosing for your project. Our team will give you the free quotation within few hours. Get the price now by filling this contact form or call +971505478110 to know more.
If you are someone in Dubai who is thinking about adding an interlock pathway or interlock tiles flooring in your house, you now know all about it in terms of quality, durability and design options.
Masonry Works
Building Maintenance
Building Renovation
Swimming Pool Construction
Landscaping Design
Pergola Design and Construction
Gazebo Design and Construction
Interlock Tiles & Paver Works in Dubai, UAE
+971505478110