#1 Landscaping Companies in Dubai, UAE
Landscape Design, Installation, and Maintenance Services
KCJ Landscaping is a trusted landscaping companies in Dubai with the best landscapers in town we help you transform your space for the better. We also provide landscaping services across the UAE includes Abu Dhabi, Sharjah, Ajman, Fujairah, Ras Al-Khaimah, Al Ain, and Umm Al Quwain. We are specialize in landscaping and swimming pool services in Dubai and nearby.
KCJ is a professional landscaping companies in UAE that focus on customer satisfaction. Whether you need villa landscape or garden landscaping when you work with us, you will get quality services from KCJ. We stand out from other landscaping companies in Dubai by our service and customer satisfaction. A beautifully landscaped garden at your front yard will elevate the look and feel of your house altogether! 
Call

+971-50-5478110  

for a free landscape consultation & get the best landscaping services in Dubai
KCJ offer you the best landscape design, construction and maintenance services in Dubai and nearby. With years of experience we provide you high quality services.
Landscaping Services We Offer
Types of 

Landscaping We Do
Contemporary Landscape
Zen Style Landscape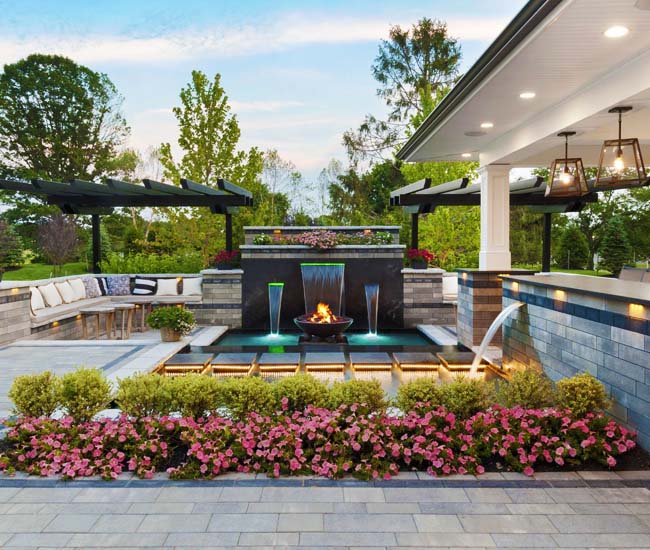 Luxurious Landscape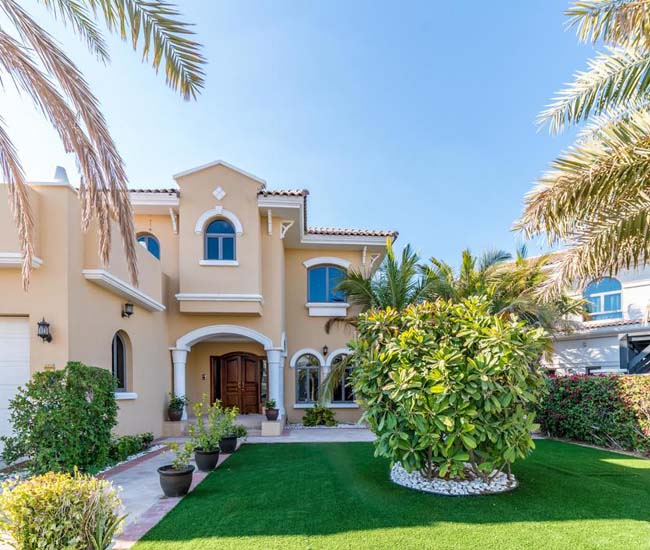 Spacious Landscape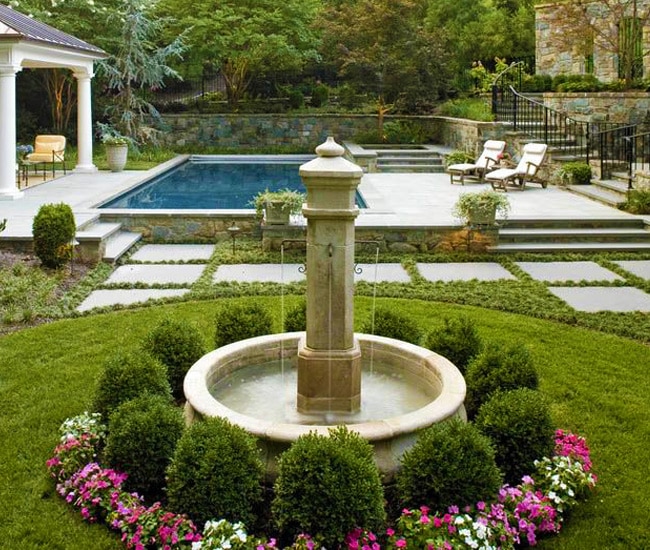 Roman Style
English Style
Chinese Style
Elegant Style
Professional #1 Swimming Pool & Landscaping Company in Dubai and across UAE
Speaking of elegance and luxury, nothing could get that to your house or building other than a beautifully landscaped area in front of it. KCJ builds the best landscape for your home. As top landscaping and irrigation companies in Dubai, we offer high-quality landscape works.
Another popular misconception about landscaping is that people think that landscapes are just for aesthetics. But it's not! Landscapes can make your space more functional than you would even imagine! A perfectly designed landscape by expert architects from KCJ Landscaping will help you achieve that functionality as well as act as a great source of proper ventilation for the house. 
Are you looking for the best landscapers in Dubai? So here is the answer for the best swimming pool and landscaping companies in Dubai & near by areas. The name is KCJ Landscaping LLC. Our office is located nearby Dubai Miracle Garden in Al Barsha, Dubai. KCJ offers landscape consulting, design, construction of landscaping across the UAE.
Why choose KCJ for your landscaping services in Dubai & UAE?
◘ KCJ Landscaping has good experience in working in Dubai and dealing with the UAE's arid temperatures.

◘ We have gained enough knowledge about the climate, the plants, lawns, and the irrigation system that suits your area perfectly through our years of good experience.

◘ We take care of all your end-to-end landscaping needs! Yes, at KCJ Landscaping company, we have landscaping contractors in Dubai and the UAE to take care of all your needs regarding landscaping your villa in the UAE.

◘ Our designers are specialized in building unique structures for your landscapes such as pergolas, gazebos, and arbors that fit into your requirements. 

◘ At KCJ landscaping we put our customers first! We design everything according to our client's taste and produce it in a 3D image to show them how exactly will it turn up so that they can get a better idea of the design and make changes if any even before the construction begins.

◘ KCJ landscaping is one of the villa landscaping companies in Dubai that can offer such a competitive price for its landscaping services Dubai.
Top Rated Swimming Pool and Landscaping Companies in Dubai
With years of hard work and customer satisfaction, we take pride in ourselves to have grown to a position to be called the #1 landscaping company in Dubai. We design and build your landscape with perfection while maintaining high standards. 
Ever since we started our journey as a landscaping company in Dubai, we have always been conscious of our quality and our customer satisfaction and we always believe that that dedication has brought us now as one of the leading landscaping companies in Dubai & across the UAE.
We are the Leading Landscaping Contractors in Dubai
If you are looking for a landscaping contractor for your villa landscaping in Dubai, you have landed at the right place. We at KCJ Landscaping take utmost care in our client's landscaping works by meeting all their end-to-end requirements. We have established ourselves as the leading landscaping contractors who do end-to-end landscaping works in Dubai and the UAE. 
Our works will always stand unique. We will provide you with a landscape for your villa in Dubai with one of its's kind landscaping works. We undertake all works irrespective of their size and do everything with equal importance. We are so proud to have the best architects, landscape designers and masons in the whole of Dubai who does their job with perfection. Here are some services that we do in and around Dubai
KCJ provides various services in Dubai and across the United Arab Emirates. Here we explaining a little about each of the major landscaping services that we provide.
1. Commercial Landscaping 

Our landscaping works are not just limited to houses and villas. We do create an elegant and appealing landscape for your commercial buildings on your budget. A beautifully landscaped workspace will give more reasons for your clients and employees to love being there. Our commercial landscape designs are designs in such a way of keeping in mind the type of your business and your requirements. That way we make sure those landscapes add more function to your business than just a good appeal.
2. Residential Landscaping

KCJ Landscaping does the best residential landscaping and Villa Landscaping in Dubai. We are also the leading Gardeners in Dubai and across the UAE. Our residential landscape services can be availed by anyone who wishes to add a landscape to their house or villa irrespective of its size and shape. These beautiful landscapes add more value to your property in terms of the monetary value of the property, aesthetics to it, and increased living space for the family.
Contact KCJ landscaping company if you are willing to increase the value of your property by adding a beautiful landscape to it.
3. Pergola Design & Construction

Pergolas are structures that can be added to any landscape to make a seating area. Pergolas are structures that have a gride like roof suspended by pillars. They are added to any landscape to add beauty and also to provide some shade to hang out in there.
At KCJ Landscaping, we design and build the most unique pergolas for your villa landscapes in Dubai and the UAE.
4. Gazebo Design & Construction

KCJ Landscaping is one of the leading landscaping companies in Dubai who does a variety of gazebo designs and construction for your building landscapes. Gazebos are more of a closed hexagonal-shaped structure that provides complete shade in your landscape. Gazebos are designed to look like small huts made of concrete or wood.
We at KCJ landscaping design unique and different varieties of gazebos as per your taste. We design and construct these structures with materials that blend well with your landscape in Dubai villa.
These elements like pergolas and gazebos improve the look and feel of your garden landscape in Dubai instantly. They are very functional as they can be made as a hangout spot for your friends and family. These spaces can be constructed as a stand-alone structure or can be designed and built complementing your swimming pool. Either way, these structures are going to increase the aesthetics of your building in Dubai.
FAQ 1: How to hire the prefect landscaping companies in Dubai?
If you want to hire an expert in landscape here we are, KCJ landscaping Dubai is trusted landscaping company in Dubai. We are expert in landscape design and construction of swimming pools. With 8 years of experience KCJ rank tops in the list of landscaping companies in Dubai and near by areas. Contact us today to get free consultation for your landscape design for your villa or commercial purposes and get free quote immediately. 
If you are looking for the best landscaping company to design and build the perfect landscape for your garden in Dubai contact KCJ landscaping now at info@kcjlandscaping.ae / +971505478110 we are happy to help you!
See What Our Customers Have to Say About Us
The landscape designs at my office more than I expected. Being a busy person, though I couldn't spend much time at discussions, the team has captured my vision and brought me a design that exceeded my expectation. I would like to recommend KCJ Landscaping to everyone who is looking for a landscaping company in Dubai.
My garden has turned out great! I came to know about KCJ through a friend of mine. They have designed my garden. The gazebo has become my favorite spot where I spend most of my day. Gazing my new garden gives me immense pleasure! You can choose KCJ Landscaping for all your garden and maintenance work! I guarantee there will be no regrets!
I am very much delighted that I choose KCJ Landscaping for designing and constructing my new garden landscape. I couldn't ask for more! This has turned out just like I imagined. I would really like to thank the team for their good work!
Get a Quote for your Landscaping Requirement
Request an estimate of landscaping services. We look forward to serving you!