Landscaping Company in Dubai
KCJ Landscaping is a trusted landscaping company in Dubai. With the best landscapers in UAE we help you transform your space for the better. We are specialize in landscaping and swimming pool services in Dubai and near by areas.
We KCJ, a professional landscaping companies in Dubai that focus on customer need. Whether you need villa landscape or garden landscaping when you work with us, you will get quality services from KCJ. We stand out from other landscape companies in Dubai by our service and customer satisfaction. 
Contact us today at

 +971-50-5478110 or fill the contact form

to get the best landscaping services in Dubai.
KCJ offer you the best landscape design, construction and maintenance services in Dubai and nearby. With years of experience we provide you high quality landscaping services. 
How landscaping companies in Dubai Work?
A lot of landscaping companies in Dubai are doing pretty good job in the city. Dubai has come a long way from being a desert to becoming a country with a lot of greenery and beautiful landscapes that has attracted a lot of foreigners to the country. All thanks to these landscaping companies in Dubai. Not just in public places like malls & tourist attractions, but even residences are also now very much interested in adding a bit of greenery to their own back yard.
This shift has changed the perspective of Dubai in the eyes of the rest of the world. And has become a model city for the rest of the world. The landscaping companies in Dubai are known to be the best of its kind all over the world.
Best Dubai Landscaping Companies
As mentioned earlier, these are considered one of the best landscaping companies in Dubai and rest of the world. One can even say that the ones in Dubai are the best landscaping companies than the ones in the western world.
These companies have played a major role in beautifying Dubai on the whole, they have an excellent team with expertise in design, implementation, knowledge in gardening etc.
Hence its good to say that the landscapers and the landscaping companies in Dubai are the best in class.
Importance of Landscaping companies in Dubai
Landscaping played a crucial role in the nation building. Dubai wouldn't have attracted such tourist crowds and therefore revenue from the tourism industry if not for the landscaping industry in Dubai. That's the importance of landscaping companies in Dubai.
These landscaping companies in Dubai know what they are doing, they are very skilled and professional.
Without the landscaping companies in Dubai, your back yard would look boring. Life always needs a touch of greenery to it so does your home. The landscaping companies in Dubai are great at soft as well as hard landscaping. The interesting part is you can always find the best landscaping company in Dubai and it will fit in your budget as well!
If you would like to know more in details about landscaping or if you need a consult, feel free to write to us at info@kcjlandscaping.ae
Landscaping Companies in Dubai Services
Types of Landscaping in Dubai
Contemporary Landscape
Zen Style Landscape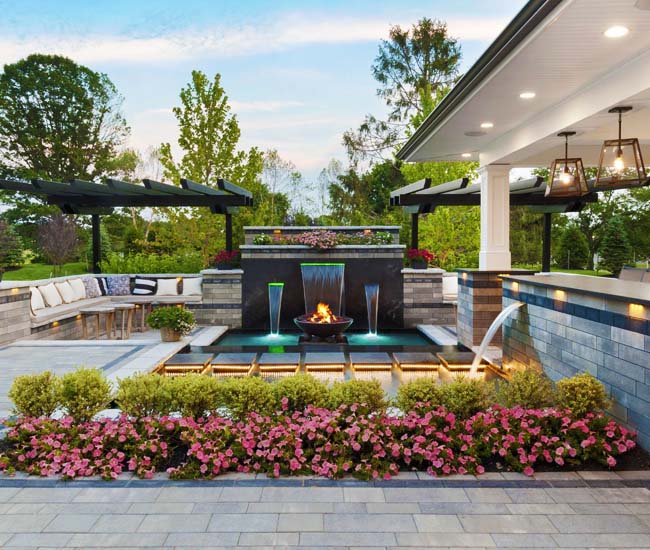 Luxurious Landscape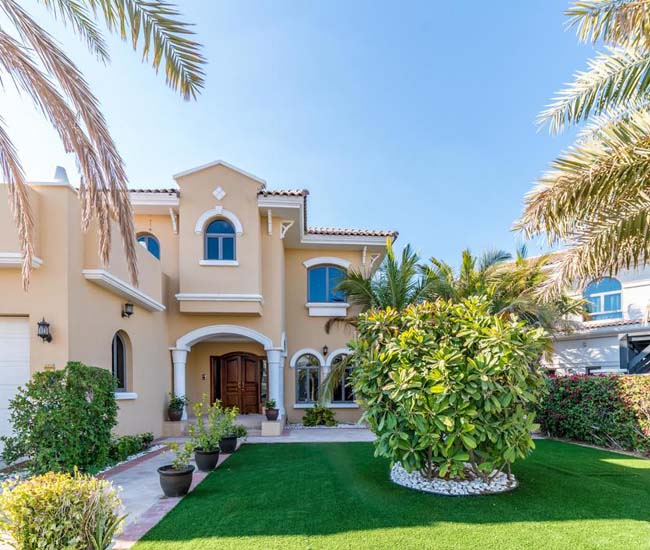 Spacious Landscape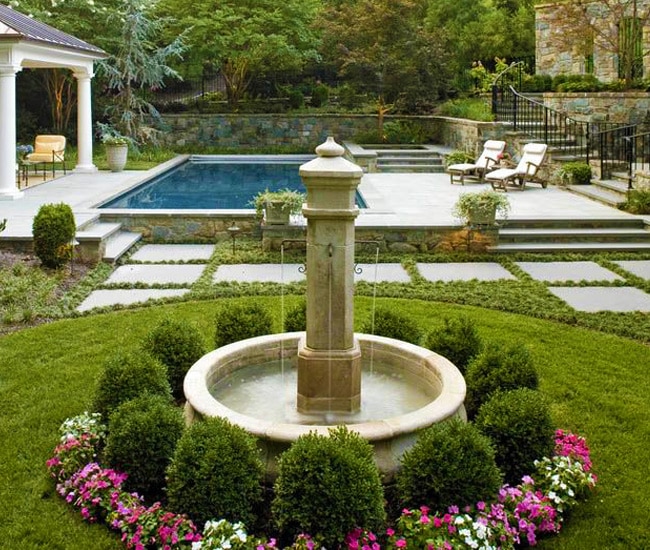 Roman Style
English Style
Chinese Style
Elegant Style
Our Landscaping Projects in Dubai & UAE
Check out our latest projects pictures
Pergola
Swimming Pool
Landscaping
Artificial Grass
Professional #1 Landscaping Companies in Dubai and across UAE
Speaking of elegance and luxury, nothing could get that to your house or building other than a beautifully landscaped area in front of it. KCJ builds the best landscape for your home. As top landscaping and irrigation companies in Dubai, we offer high-quality landscape works.
Another popular misconception about landscaping is that people think that landscapes are just for aesthetics. But it's not! Landscapes can make your space more functional than you would even imagine! A perfectly designed landscape by expert architects from KCJ Landscaping will help you achieve that functionality as well as act as a great source of proper ventilation for the house. 
Are you looking for the best landscape contractors in Dubai, UAE? So here is the answer for the best swimming pool and landscaping companies in Dubai & near by areas. The name is KCJ Landscaping LLC. Our office is located nearby Dubai Miracle Garden in Al Barsha, Dubai. KCJ offers landscape consulting, design, construction of landscaping across the UAE.
Why choose KCJ for your landscaping services in Dubai & UAE?
◘ KCJ Landscaping has good experience in working in Dubai and dealing with the UAE's arid temperatures.

◘ We have gained enough knowledge about the climate, the plants, lawns, and the irrigation system that suits your area perfectly through our years of good experience.

◘ We are the most trusted landscape contractors and garden landscaping companies in Dubai.

◘ We take care of all your end-to-end landscaping needs! Yes, at KCJ Landscaping company, we have landscaping contractors in Dubai and the UAE to take care of all your needs regarding landscaping your villa in the UAE.

◘ Our designers are specialized in building unique structures for your landscapes such as pergolas, gazebos, and arbors that fit into your requirements. 

◘ At KCJ landscaping we put our customers first! We design everything according to our client's taste and produce it in a 3D image to show them how exactly will it turn up so that they can get a better idea of the design and make changes if any even before the construction begins.

◘ KCJ is one of the most rated and recommended landscaping companies in UAE by our happy customers. 

◘ KCJ landscaping is one of the villa landscape companies in Dubai that can offer such a competitive price for its landscaping services Dubai.
Looking for the best landscaping companies in Dubai? Try KCJ
With years of hard work and customer satisfaction, we take pride in ourselves to have grown to a position to be called the #1 landscaping company in Dubai. We design and build your landscape with perfection while maintaining high standards. As a most trusted landscape company in Dubai by the customers and villa owners we give you the best landscape service every time.
Our landscape projects in Dubai and across UAE speak the work we done.  Ever since we started our journey as a landscaping company in Dubai, we have always been conscious of our quality and our customer satisfaction and we always believe that that dedication has brought us now as one of the leading landscape companies in Dubai & across the UAE.
KCJ – The best landscaping Companies in UAE
Our works will always stand unique. We will provide you with a landscape for your villa in Dubai with one of its's kind landscaping works. We undertake all works irrespective of their size and do everything with equal importance. We are so proud to have the best architects, landscape designers and masons in the whole of Dubai who does their job with perfection. Here are some services that we do in and around Dubai.
FAQ 1: How to hire the prefect landscape companies in Dubai?
If you want to hire an expert in landscape here we are, KCJ landscaping is the best landscaping companies in UAE. We are expert in landscape design and construction of swimming pools. With 8 years of experience KCJ rank tops in the list of landscaping companies in Dubai and near by areas. Contact us today to get free consultation for your landscape design for your villa or commercial purposes and get free quote immediately. 
If you are looking for the best landscape companies in Dubai to build the perfect landscape for your Villa or Garden, contact us now at info@kcjlandscaping.ae / +971505478110 we are happy to help you!
See What Our Customers Have to Say About Us
The pergola provided by KCJ is very stylish and attractive. The sales is very responsive for all queries and doubts also they completed the project in the correct time as they mentioned in the contract. Highly recommended!
We used KCJ Landscaping to re-landscape our garden. They did an outstanding job, in time and with full communication throughout the whole process to ensure the final product exceeded expectations.
The landscape designs at my office more than I expected. Being a busy person, though I couldn't spend much time at discussions, the team has captured my vision and brought me a design that exceeded my expectation. I would like to recommend KCJ Landscaping to everyone who is looking for a landscaping company in Dubai.
My garden has turned out great! I came to know about KCJ through a friend of mine. They have designed my garden. The gazebo has become my favorite spot where I spend most of my day. Gazing my new garden gives me immense pleasure! You can choose KCJ Landscaping for all your garden and maintenance work! I guarantee there will be no regrets!
I am very much delighted that I choose KCJ Landscaping for designing and constructing my new garden landscape. I couldn't ask for more! This has turned out just like I imagined. I would really like to thank the team for their good work!
Get a Quote for your Landscaping Requirement
Request an estimate of landscaping services. We look forward to serving you!
Related Landscaping Blogs