#1 Professional Swimming Pool Companies in Dubai, UAE
We construct both residential and commercial pools in Dubai
KCJ Landscaping LLC is a top-rated swimming pool companies in Dubai and near by areas. We design, construct, and maintain swimming pools as per your requirements, taste, and also for the long life of your swimming pool in Dubai. 
As a leading landscaping and swimming pool companies in Dubai, We provide swimming pool design, consultation, construction, cleaning, repair and maintenance services across all the Emirates. (Sharjah, Ajman, Abu Dhabi,  Fujairah, Ras Al-Khaimah, Al Ain and Umm Al Quwain)
Looking for a professional swimming pool companies in Dubai? Call

+971-50-5478110

today!
Swimming Pool Services We Offer
We renovates and maintains your old swimming pools in UAE and give them a new look!
We construct high-quality swimming pools with filtration systems that last for a lifetime
We renovates and maintains your old swimming pools in UAE and give them a new look!
Types of Swimming Pool We Do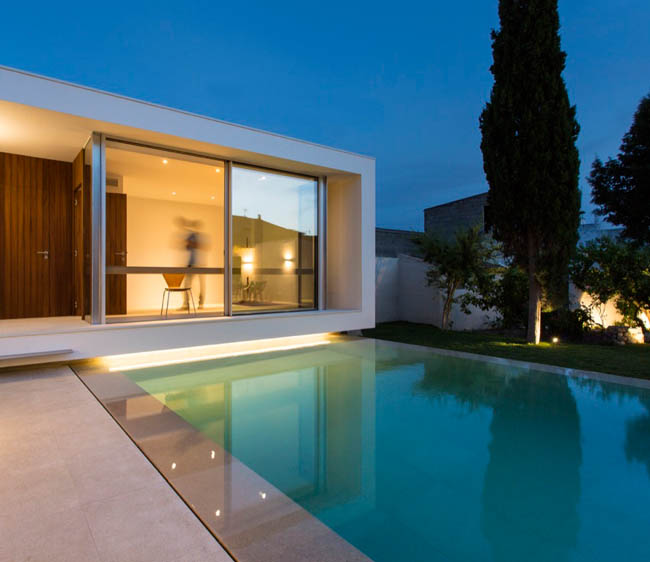 Architectural Pool
Above-Ground Pool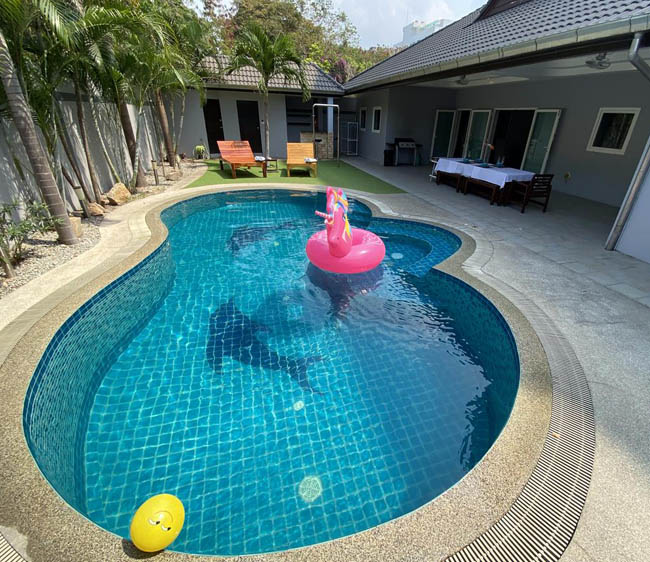 Family Pool
Commercial Pergola
Natural Pool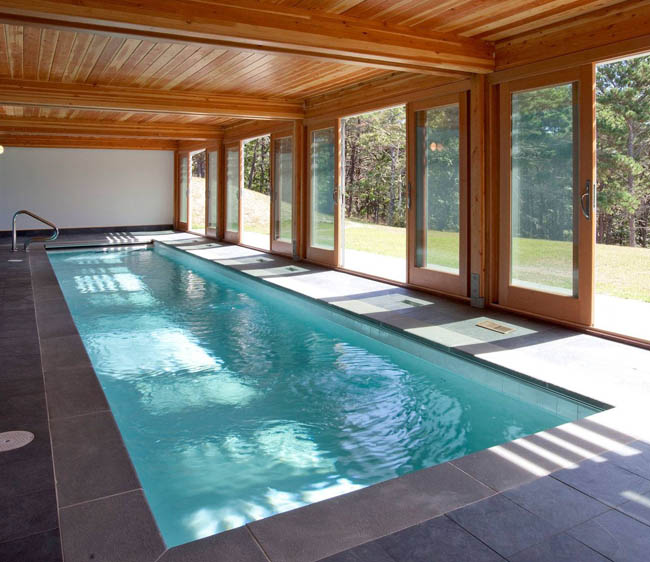 Indoor Pool
Plunge Pool
Commercial Pool
Leading Swimming Pool Companies in Dubai
KCJ Landscaping has been in this industry for over a decade which means we have gained over a decade's worth of experience in building the swimming pools for your villa in Dubai. 
We are not just the company that is experienced all our professionals including the designers, architects, engineers, masons, plumbers, gardeners every one of our team is top-notch. They make sure to build your dream swimming pool for your villa in Dubai.
Why Choose KCJ for your swimming pool construction in Dubai?
Here are some reasons why you should choose KCJ landscaping when it comes to designing and constructing your private swimming pool in your Dubai villa.
◘ We design highly customized swimming pools just for you

◘ Being the number one swimming pool contractor in Dubai, you can expect high quality from KCJ Landscaping company

◘ We do design swimming pools of any shapes and sizes

◘ Our swimming pool designs are unique and it does have a longer lifetime

◘ At KCJ Landscaping you can always expect a good value for your money

◘ At KCJ we design all kinds of swimming pools and garden pools as per our customer's requirement
KCJ – Professional Pool Designer & Builder in Dubai
KCJ Landscaping takes pride in saying that we are the number 1 swimming pool company in Dubai. We always value our customers and give them the most priority. We design and build as per their imagination and due to such dedication, we have become the best swimming pool design company in Dubai.
At KCJ landscaping, apart from doing landscapes, the other main thing we do is swimming pool construction and designing. Swimming pools elevate the overall look of the house or villa. 
Not just that, unlike any other element a swimming pool can increase the value of your property considerably. 
Advantages of having swimming pool in Dubai:
○ It will increase the value of your property more than you could imagine. Among your neighborhood, your property will get a higher value.

○ It will improve the appeal and aesthetics of the house.

○ It serves as a favorite spot for a get-together and family functions.

○Having swimming pools or garden pools in your property will impact your only positively. 
KCJ – The Best Swimming Pool Companies in Dubai
Through years of hard work and dedication, KCJ Landscaping has become one of the leading swimming pool company in Dubai. Our high-quality construction and customer satisfaction have made it possible.
At KCJ landscaping we design, construct and maintain all types of pools in Dubai. We do indoor swimming pools for small families, outdoor swimming pools that are great for the aesthetics, garden pools to improve the look of your landscape, etc. Whatever your need may be, KCJ will do it for you!
1. Swimming Pool Design 
We design swimming pools that change your garden into a paradise. A great pool with crystal clear water is what your garden landscape needs the most. Our architects at KCJ landscaping have designed several swimming pools in the UAE. Our designs will make your house stand out from the neighborhood. 
2. Swimming Pool Construction
If you are looking for the best swimming pool construction company in Dubai, you have landed at the right place. We have been constructing cool and unique swimming pools for our customers in all the major cities in the UAE including Dubai, Abu Dhabi, Sharjah and Ajman. We have been able to stand out from the crowd at the UAE's Swimming pool and landscape construction market because of our dedication, hard work and quality of the service that we offer.  
We construct all kinds of swimming pool for your villa in Dubai. We do indoor pools, landscaping pools for the garden, outdoor swimming pools etc. with high quality and great customization.
3. Swimming Pool Maintenance
Maintaining your swimming is a much important thing to do. to increase the life of your swimming pool you have to maintain it properly. A swimming pool should have its filtration system up and running all along, it must be cleaned for any leaf or floaters often. Our professionals at KCJ landscaping will help you maintain your swimming pool with periodic maintenance as well as one time clean up as per your convenience. 
4. Swimming Pool Restoration 

Do you have an old pool in your property that needs restoration? Old pools or pools that has been left unused for a long time can be very hard to restore and reuse again. But you can't just clean it very easily. That's when you will need a helping hand from KCJ landscaping. We help you restore your swimming pool by cleaning it of any algae or dirt that could be deposited on it over the years, we do repaint it, set up the filtration system and will make them running again and will leave you with a brand new version of your old swimming pool in Dubai.
5. Swimming Pool Rectification
KCJ does all kinds of swimming pool rectification works for your pool in Dubai. Swimming pools add a great value to your property among the neighborhood, it adds more beauty to your lawn and house but still, it's not that easy of a job to maintain a swimming pool. That too if the pool is large enough the maintenance may get harder too. To keep your pool at a good and running condition you have to constantly do maintenance work apart from the regular cleaning and filtering works.
Swimming pool walls or floors may develop a crack after years of use, it might need paintwork to be done or it needs a rework of tiles or there may be repair works from the old plumbing lines. KCJ does this all for your old pools as well. We do the best swimming pool maintenance, restoration and rectification work in Dubai. And that's the reason we are being called the best swimming pool company in Dubai and UAE. 
If you are looking for a Swimming Pool Companies in Dubai who could do you any help regarding designing, constructing, or maintaining a swimming pool, give a call at
+971505478110
. We will be at your service!
Contact us #1 Swimming Pool Company in Dubai
+971505478110