The #1 Abu Dhabi Landscaping Company & Contractors
from Landscape Design to Maintenance Services!
Craving for a panoramic view & serene space at your backyard? Looking for a landscaper who could turn your not so lively outdoor space into comfort & cosy space for you to hang out with your family? Who wouldn't love having a piece of nature at their back yard? We, the KCJ landscaping company is one of the best landscaping companies in Abu Dhabi that can make your wishes come true. 
We do state of the art landscaping in Abu Dhabi for your villa with the help of our exceptionally talented Landscapers, gardeners pool builders and architects. Our team consists of a complete package of professionals from gardeners to architects. Whenever there is a request or enquiry from a customer, our landscaping consultant personally visits the client's place, knows about their needs and requirements and then design the perfect landscape for them. 
 Call 

+971-50-5478110

today to schedule a consultation
for our landscaping services in Abu Dhabi!
We leverage the use of the latest technology to present the 3D model of our design to our customers and to get all the suggestions and changes even before the construction commences. 
Contemporary Landscape
Zen Style Landscape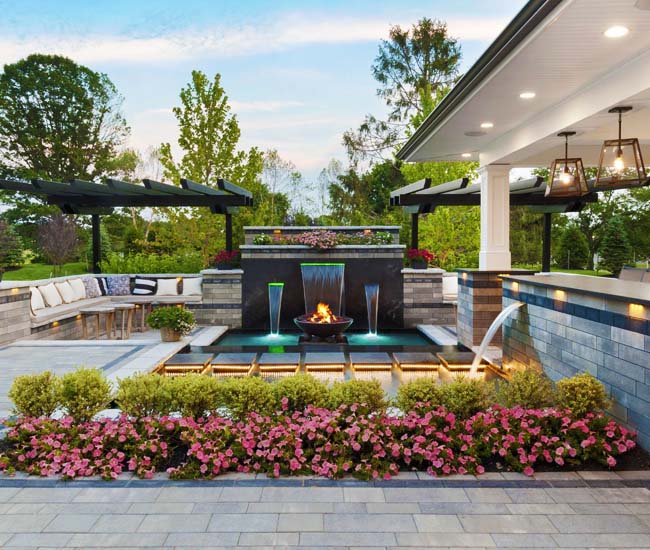 Luxurious Landscape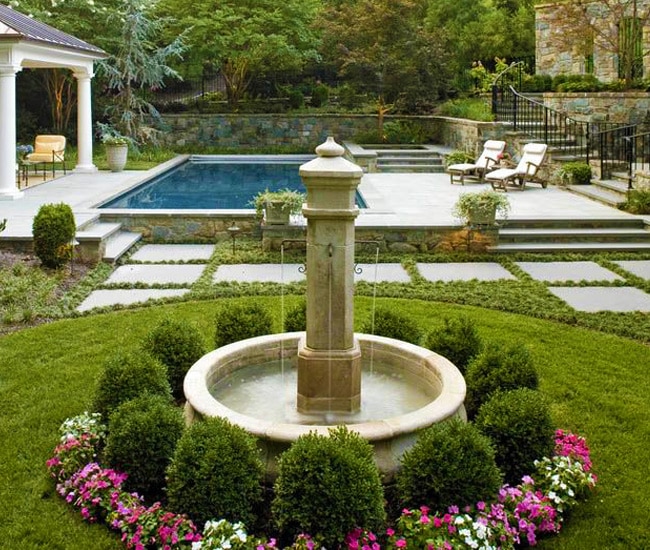 Roman Style
Chinese Style
English Style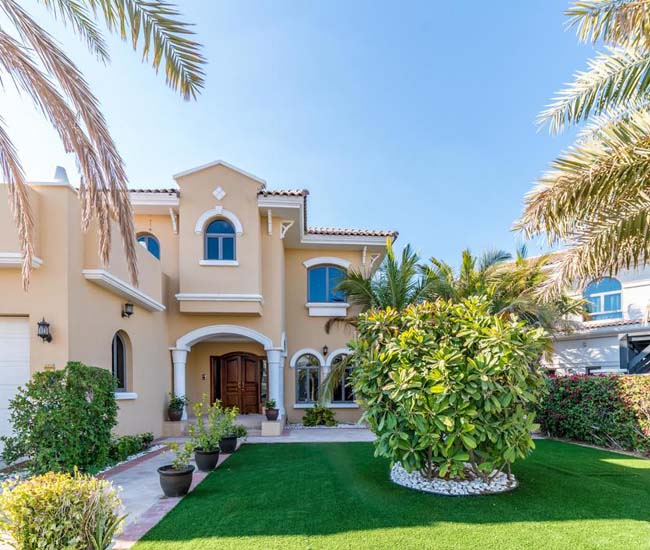 Spacious Landscape
Elegant Style
Highly Rated & Trusted Landscaping Company in Abu Dhabi

Being the #1 landscaping company in Abu Dhabi, we offer the best garden and landscaping services in Abu Dhabi. Along with the garden landscaping works, we also do all kinds of soft and hard landscaping. We are known for our best and unique designed pergolas and gazebos. We not only design unique swimming pools but also construct and maintain them.
Our designs and landscape in Abu Dhabi will resonate with the nature of the city. Our designs compliment your house and nature very well. For us, no project is too big or too small we devote our full attention to every project. We believe that this dedication in our work has been the reason for our success!
Why choose KCJ for Landscaping in Abu Dhabi?
There are so many reasons for the residents of Abu Dhabi to choose KCJ landscaping company for their landscaping works.  
◘ Our well-experienced landscapers will create the wonderland exclusive to you. We design a space keeping in mind to increase the livable space and to give more options to do for the residents. We are very particular in artificial irrigation which reduces the hassle of maintenance by many levels. 

◘ Our professionals know their job very well. They have a very good history of working in the UAE and Abu Dhabi. They know all the tips and tricks, all the plants that grow very well at this part of the emirate and all the ways to reduce the maintenance as much as possible.

◘ Due to our experience in the industry, we offer the best price and quality in the industry.
Top Landscape Designer & Contractors in Abu Dhabi

Landscaping your house in Abu Dhabi adds a touch of green in your everyday life. And we are very much happy in helping you achieve the perfect outdoor space that you wish. We design great and unique architectural elements in your garden landscape in Abu Dhabi to provide you with a little shade from the desert sun! Our unique designs, quality of work, custom made pieces of furniture for your outdoor space everything makes your property and the landscape a jaw-dropping one for your neighbors. 
Despite the challenges in this place, we choose the best thing and make sure that it works for our customer's projects.
If you are a resident of Abu Dhabi and are looking for a landscaping company that will work closely with you to build your dreams then contact KCJ landscaping at info@kcjlandscaping.ae / +971-50-5478110 without any second thoughts!
Testimonials
Words from Our Customers
The pergola provided by KCJ is very stylish and attractive. The sales is very responsive for all queries and doubts also they completed the project in the correct time as they mentioned in the contract. Highly recommended!
We used KCJ Landscaping to re-landscape our garden. They did an outstanding job, in time and with full communication throughout the whole process to ensure the final product exceeded expectations.
The landscape designs at my office more than I expected. Being a busy person, though I couldn't spend much time at discussions, the team has captured my vision and brought me a design that exceeded my expectation. I would like to recommend KCJ Landscaping to everyone who is looking for a landscaping company in Dubai.
My garden has turned out great! I came to know about KCJ through a friend of mine. They have designed my garden. The gazebo has become my favorite spot where I spend most of my day. Gazing my new garden gives me immense pleasure! You can choose KCJ Landscaping for all your garden and maintenance work! I guarantee there will be no regrets!
I am very much delighted that I choose KCJ Landscaping for designing and constructing my new garden landscape. I couldn't ask for more! This has turned out just like I imagined. I would really like to thank the team for their good work!
Get a Quote for your Landscaping Requirement
Request an estimate about landscaping services. We look forward to serving you!